21 Cute and Simple Snowflake Nail Ideas for Christmas 2021
Let it snow ❄️
Nail Trends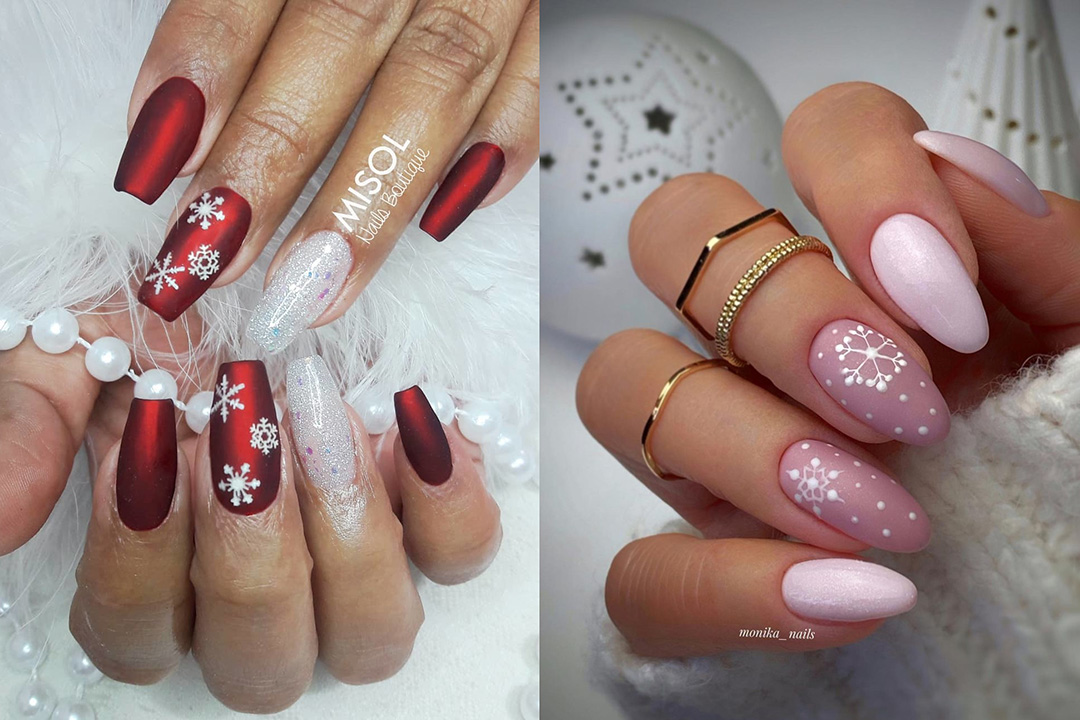 ---
Thanksgiving is over, and you know what that means...
It's Christmas season 🎁🎅!!!
Here in the U.S, we're already seeing those festive Christmas decorations pop up everywhere around us—shopping malls, neighbors' lawns, city halls... It's really never too early to start getting into the holiday spirit. After all, I'm sure all of us could use more of these celebratory vibes after another eventful year in the world.
With the coming of Christmas, it also means it's the perfect season for you to show off your Christmas nails. We've already put together some inspiration for the best Christmas nail ideas we've seen for winter 2021, but today we wanted to specifically share with you all these absolutely gorgeous snowflake nail designs!
Christmas trees and candy cane designs are cute and all, but nothing fits the winter vibes better than snowflakes do. So please scroll through, enjoy the best and cutest snowflake nail designs we've put together, and make sure to save them to get them done for yourself!
1. Dreamy Purple Color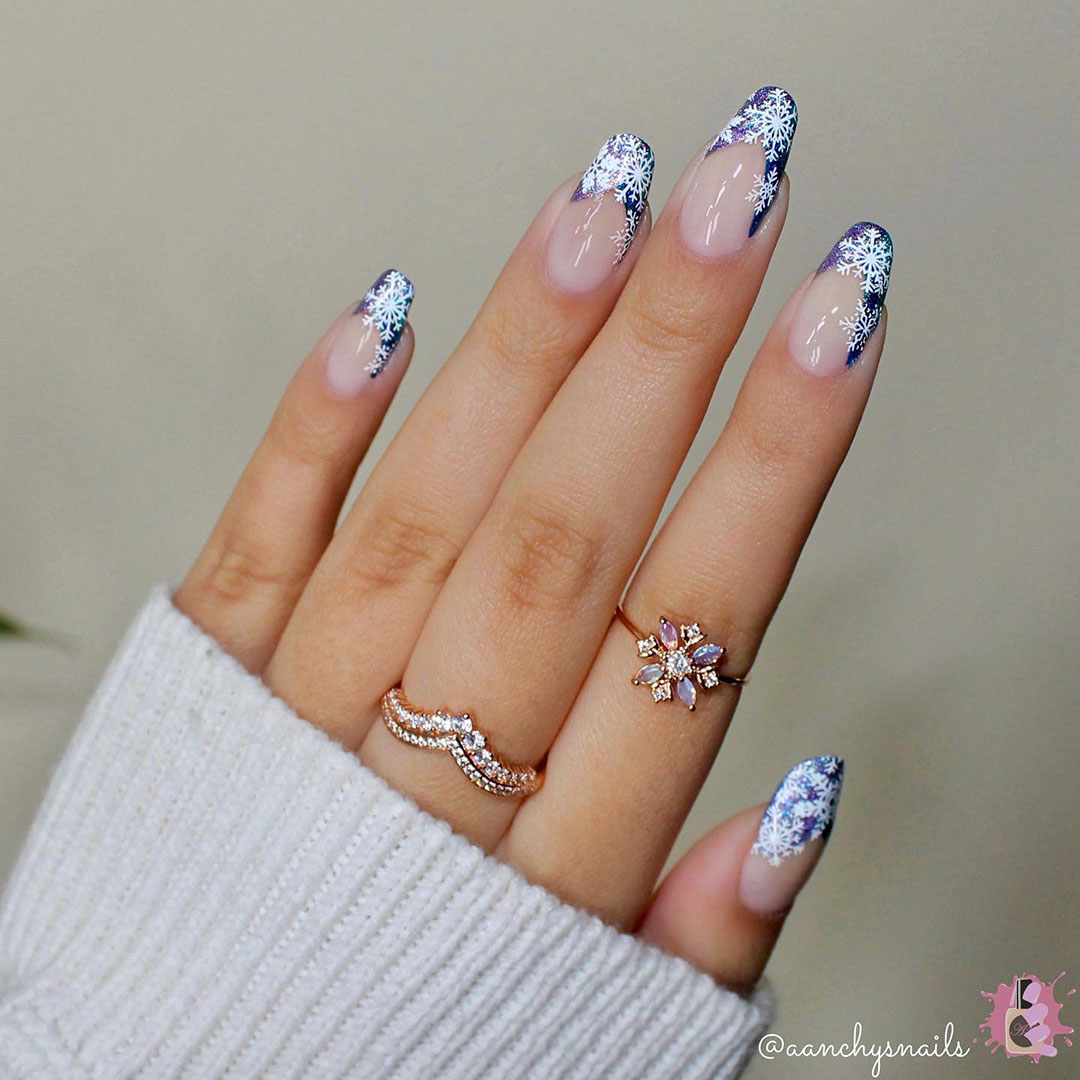 2. Blue Glitter on Snowflakes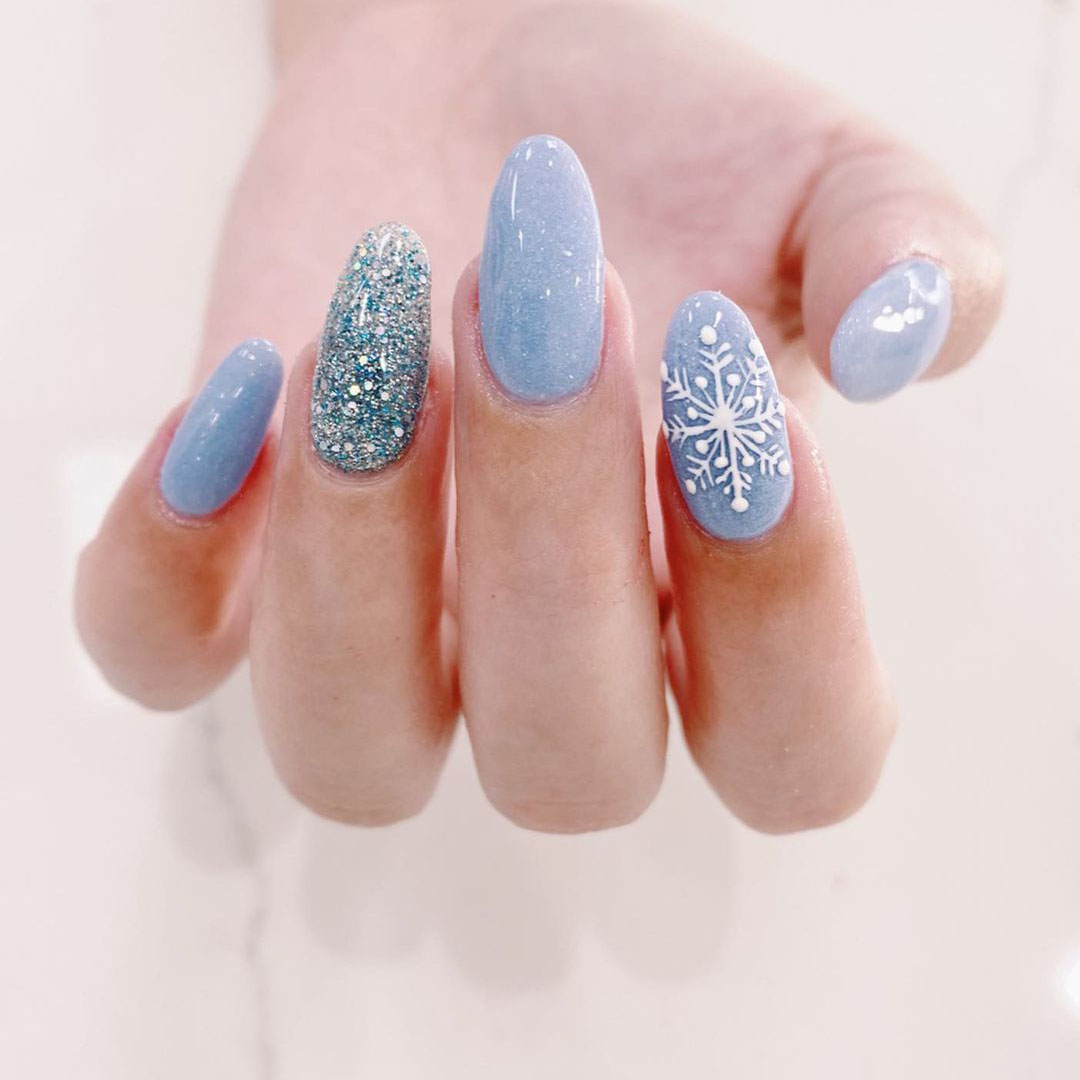 3. Red Festivity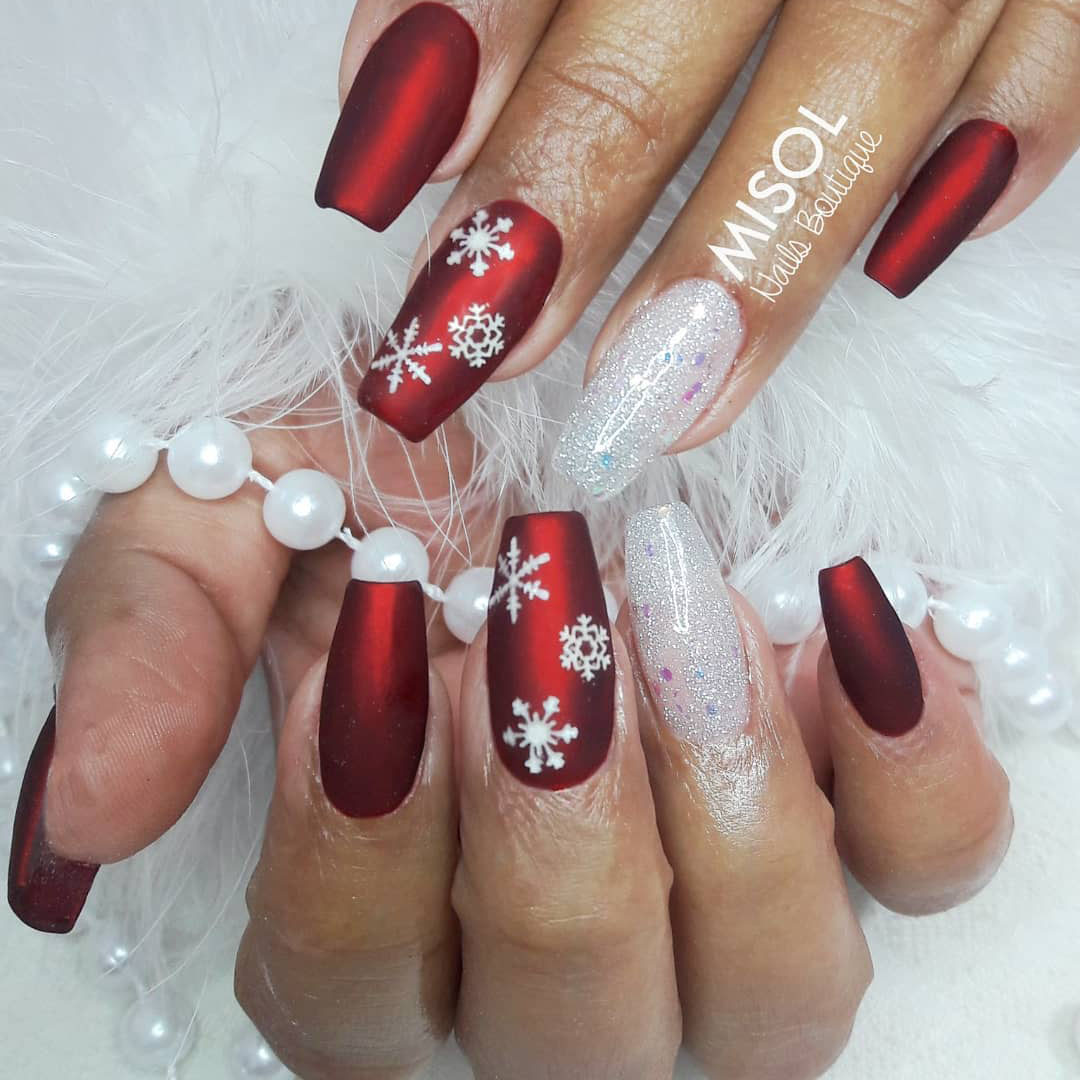 @misol_nailsboutique on Instagram
4. Green Snowflakes with White Spots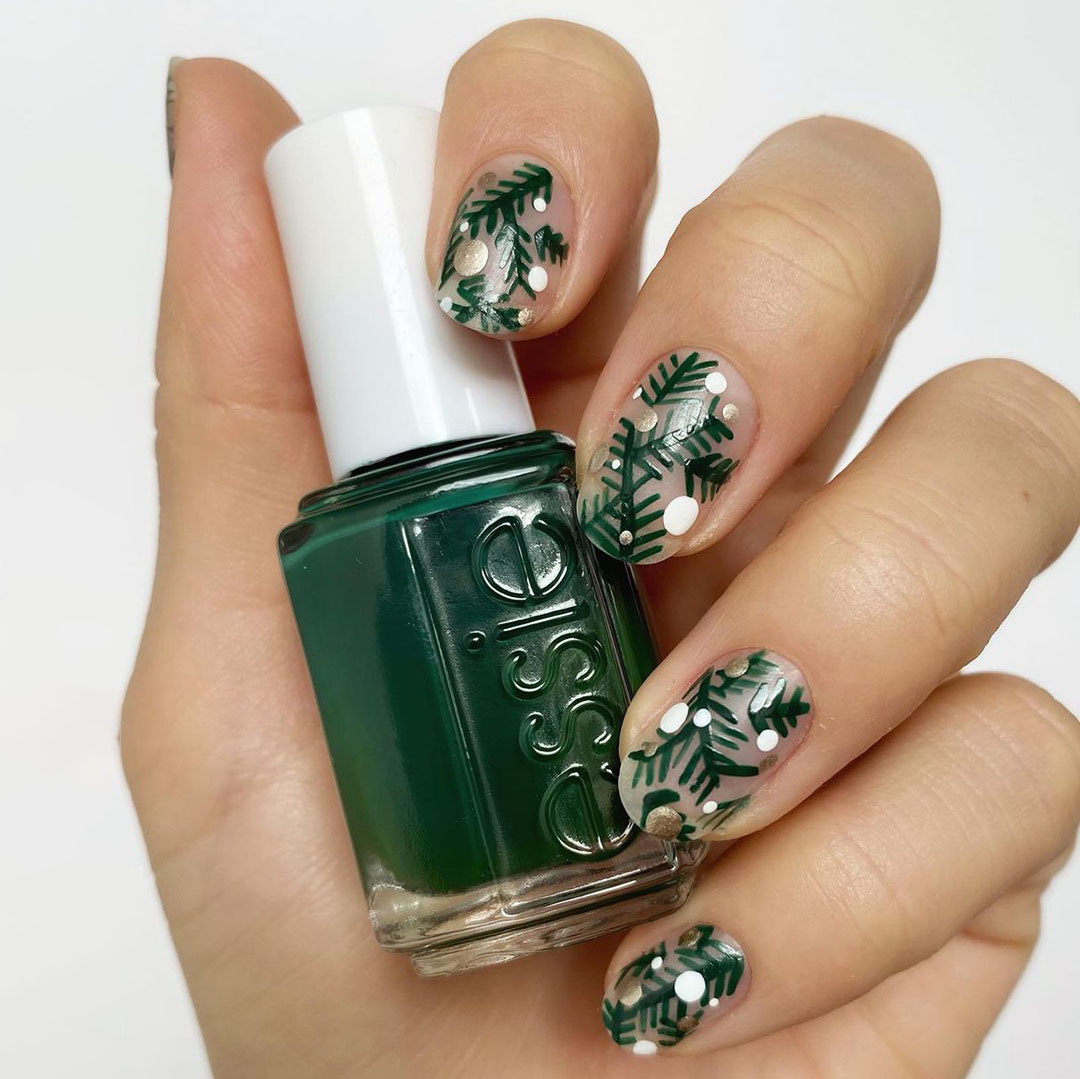 5. Golden Snowflakes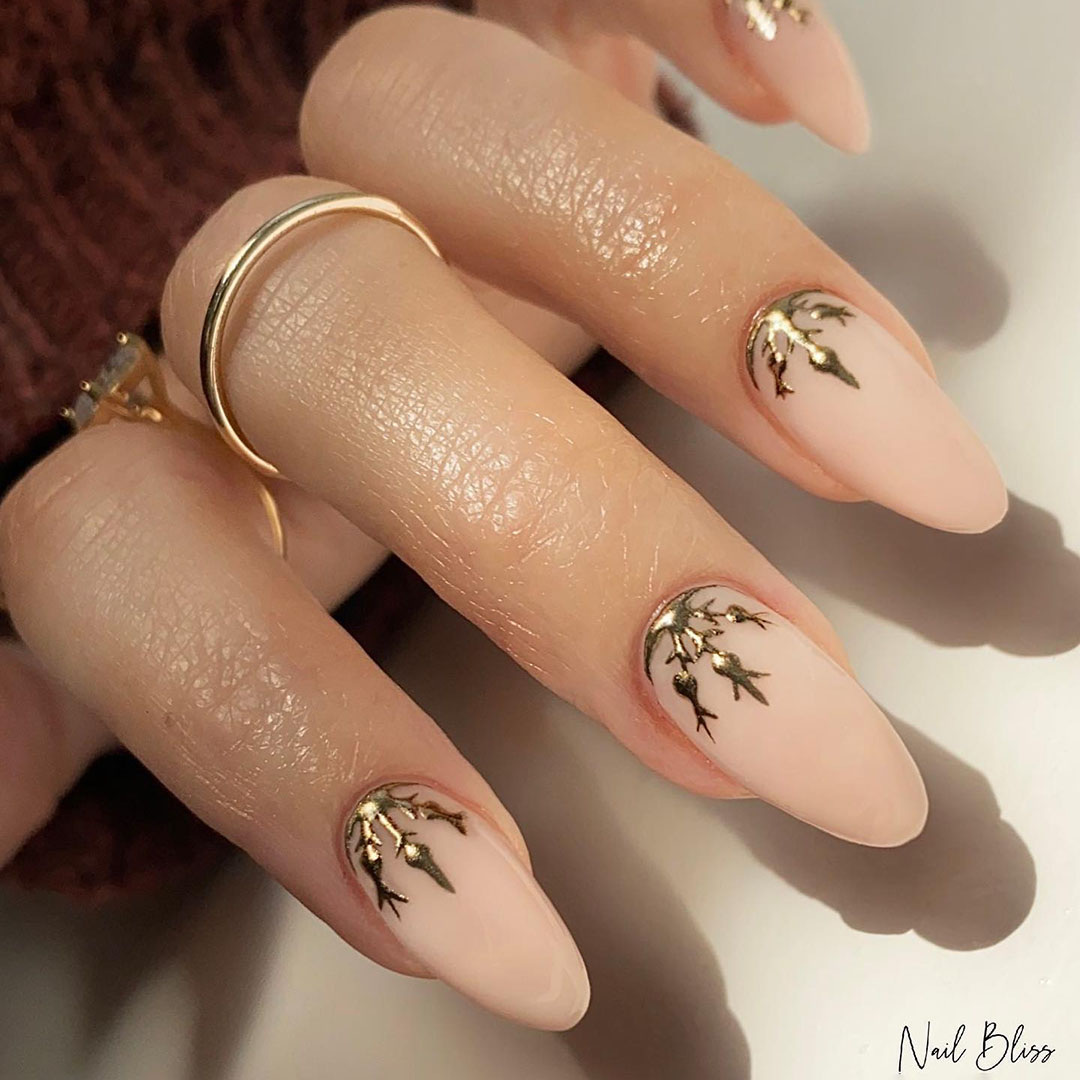 6. Navy Blue and Pink Snowflakes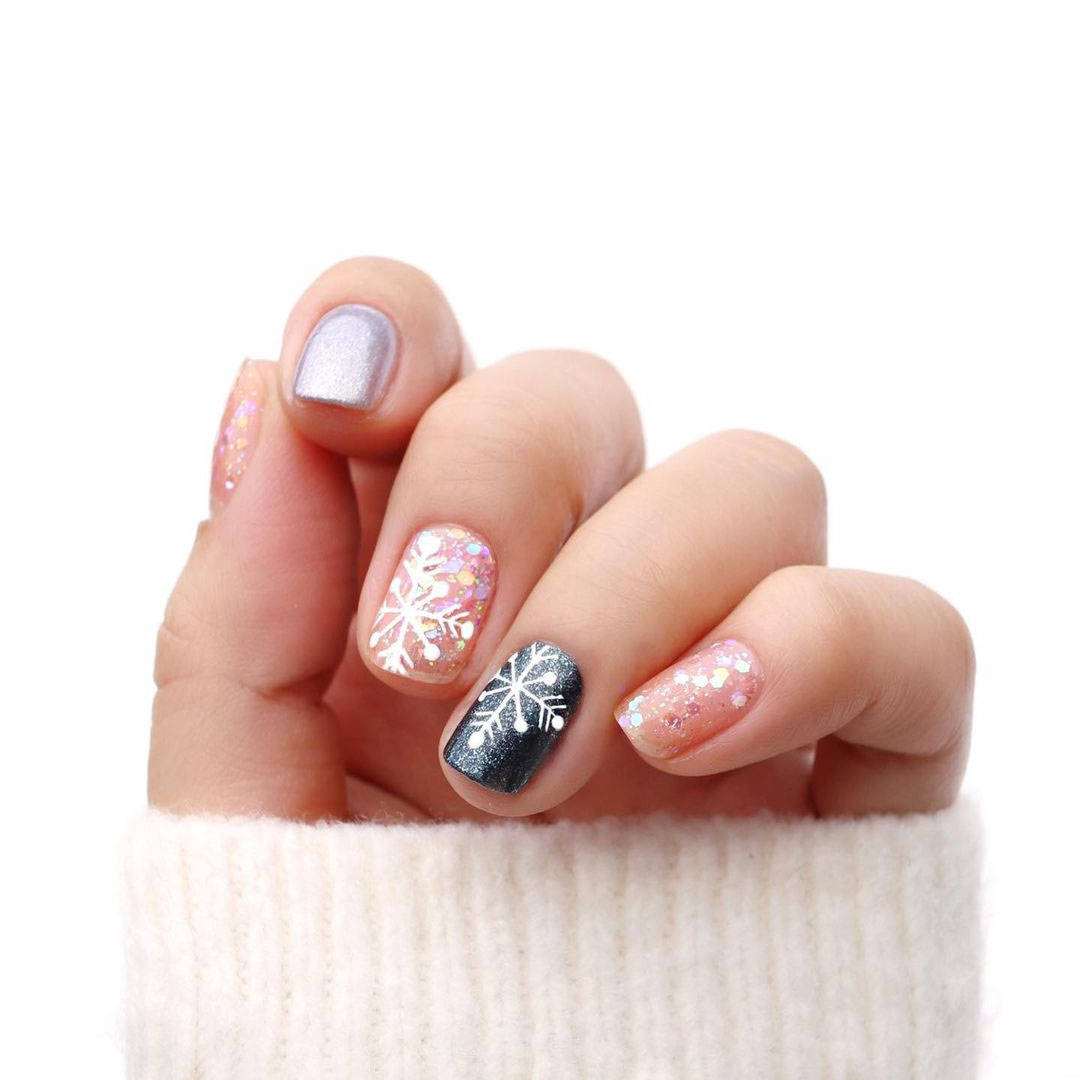 7. Snowflakes and Swirls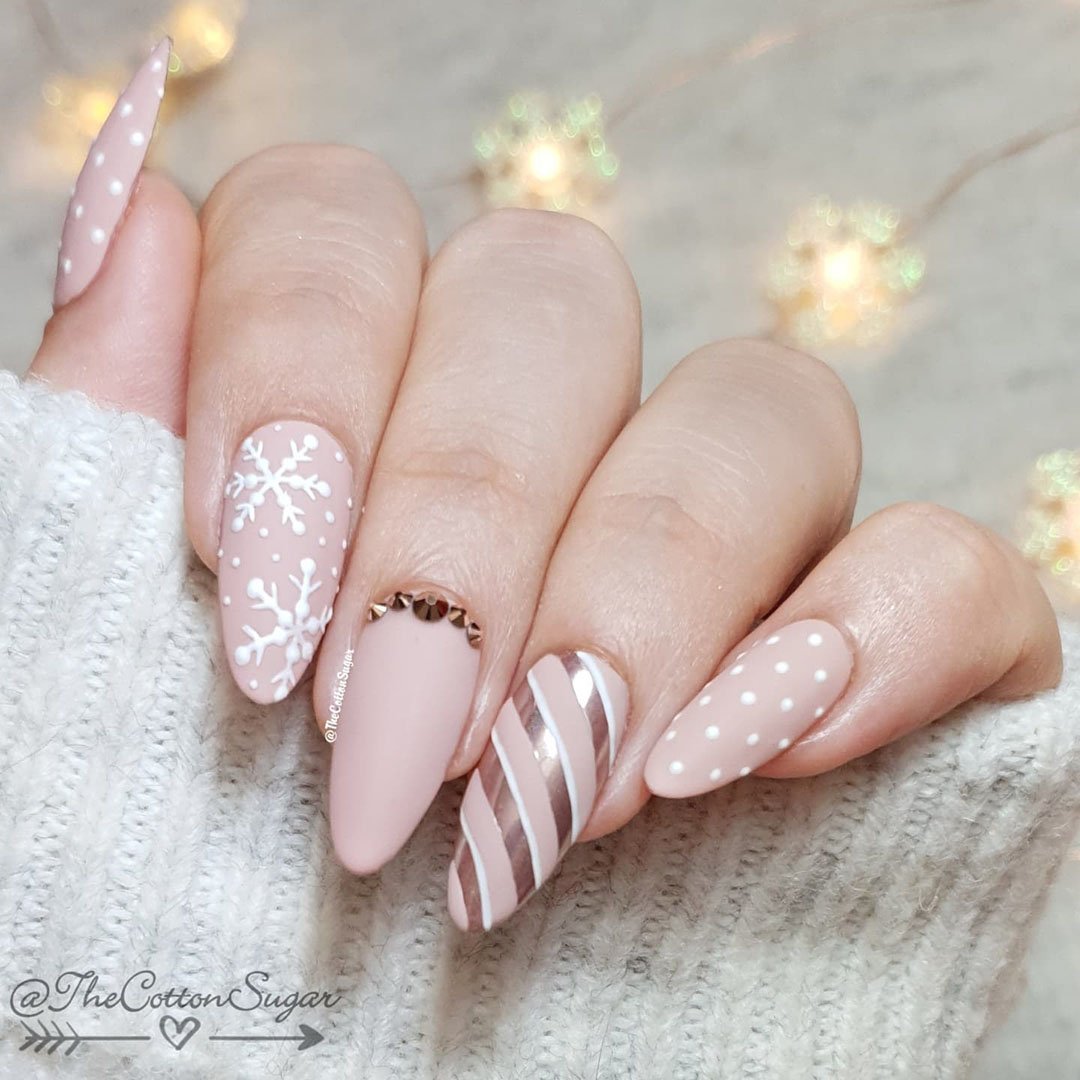 8. Simple Red Strip with Snowflakes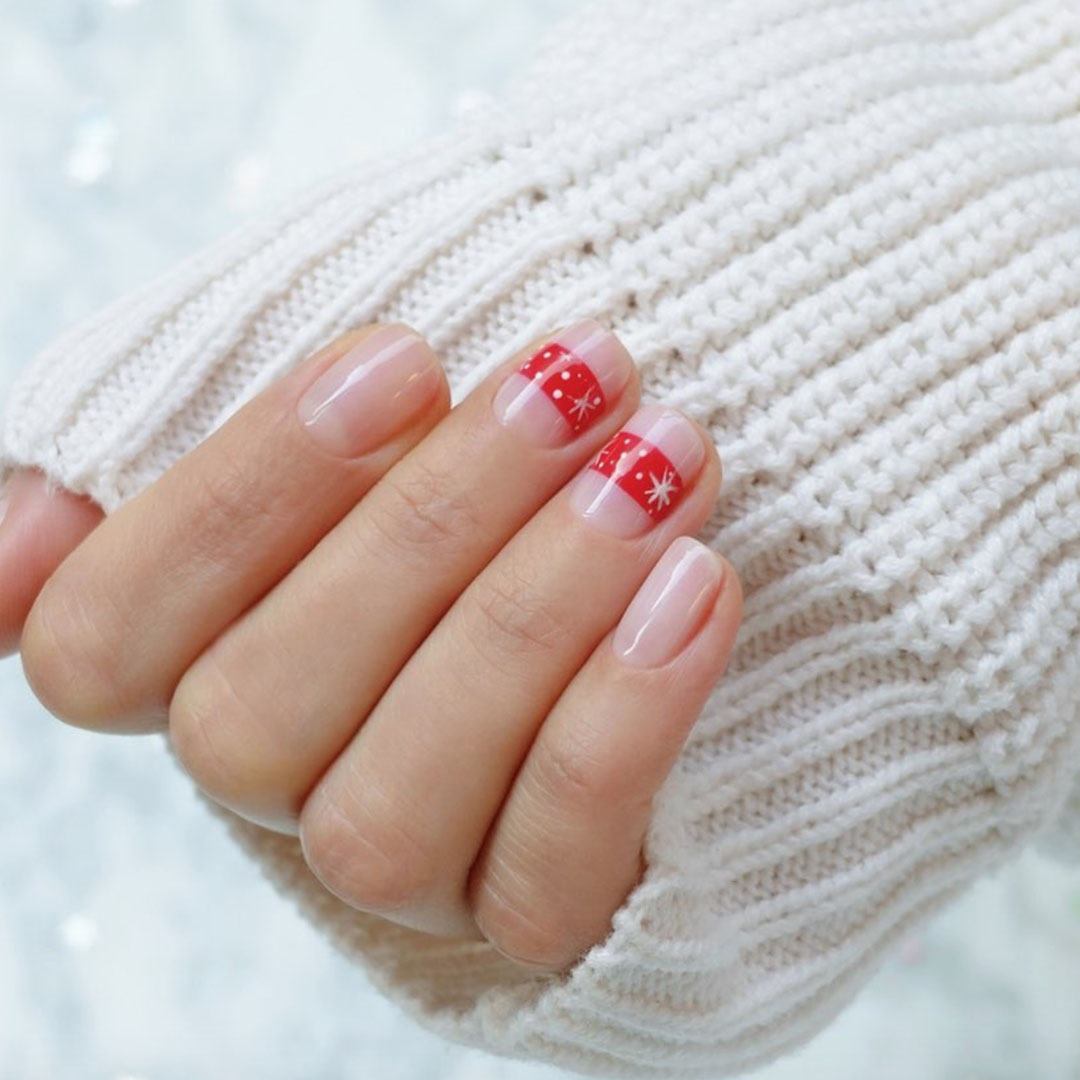 9. Red and White Snowflakes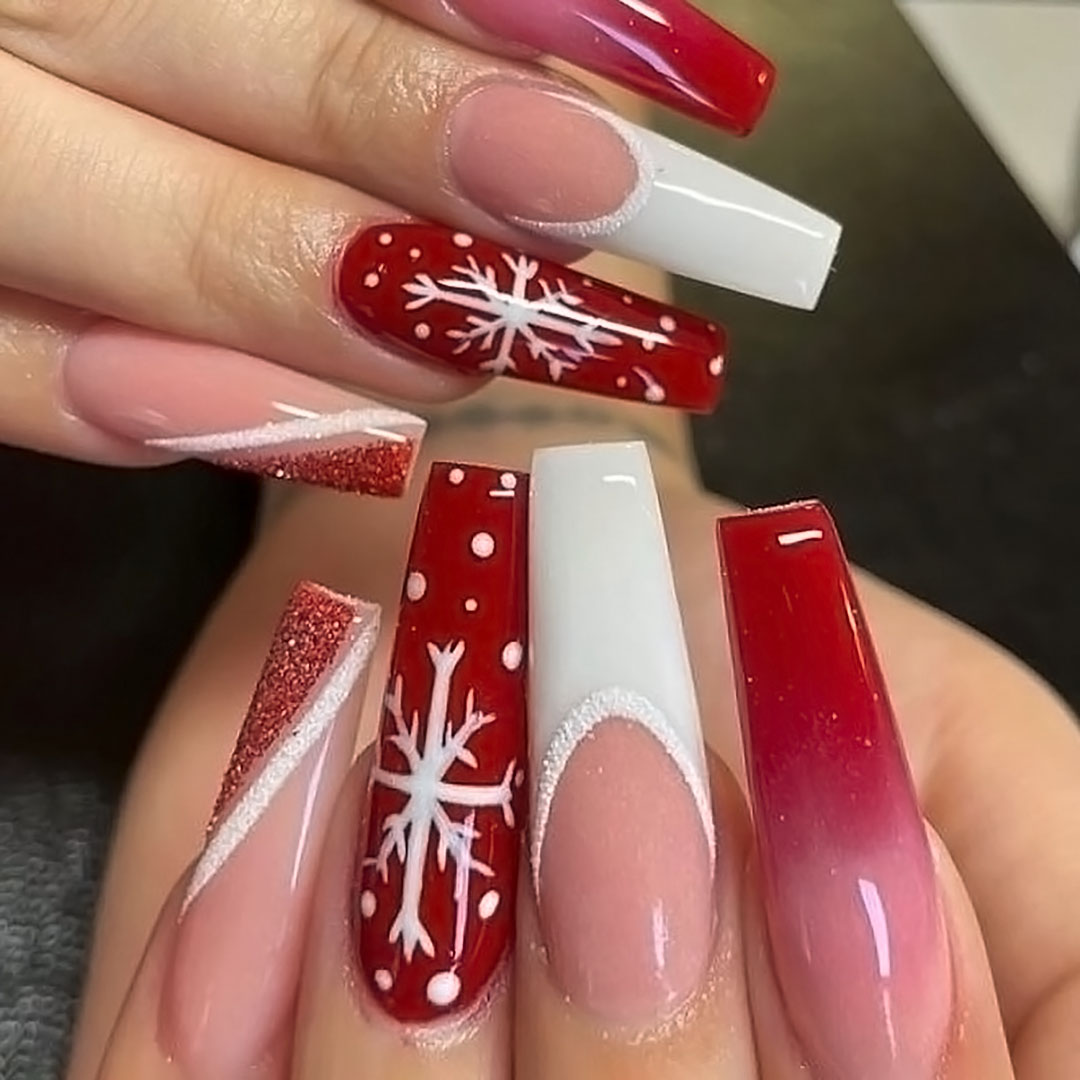 10. One Elegant Snowflake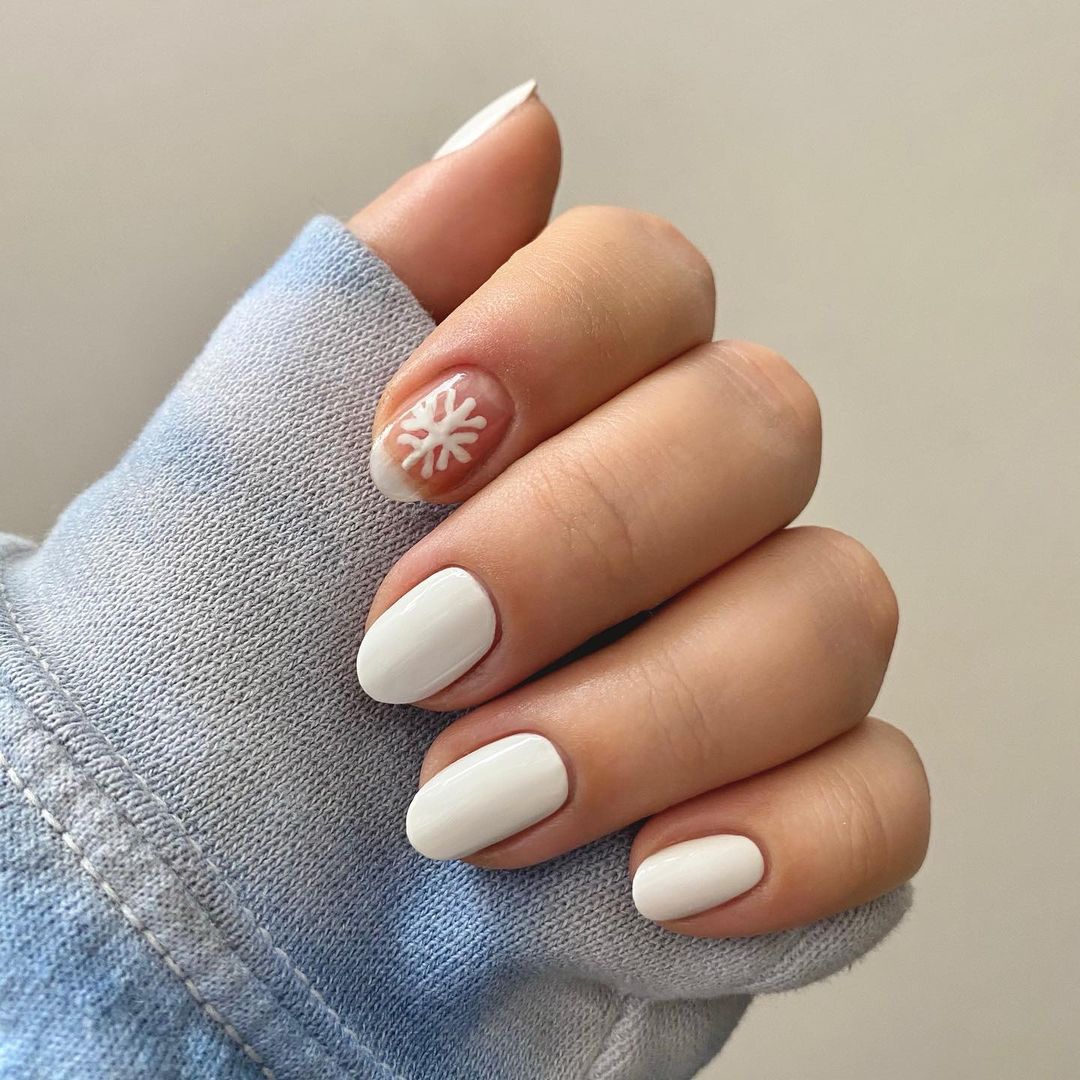 11. Simple Blue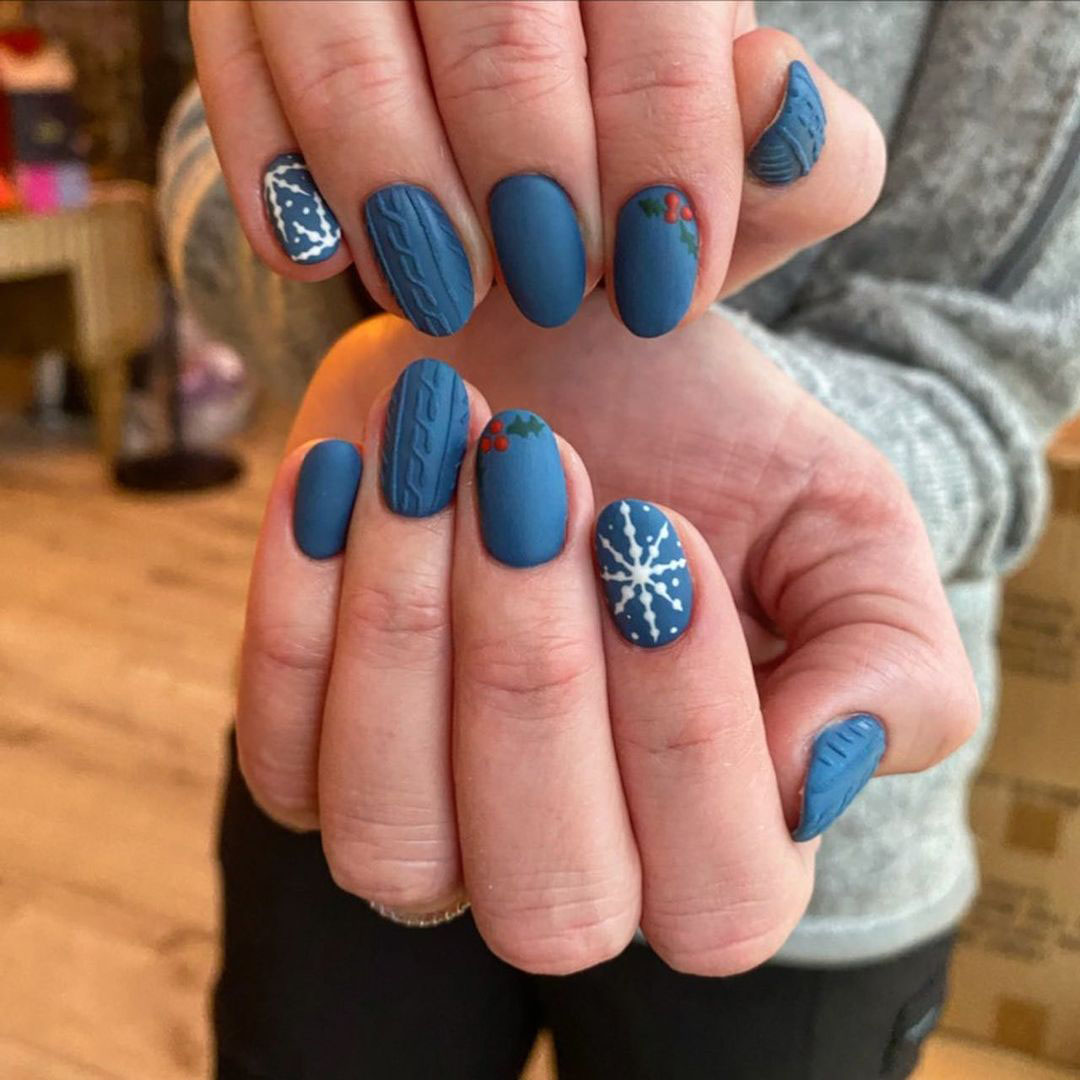 @colorboxbirmingham on Instagram
12. Black Strip with Snowflakes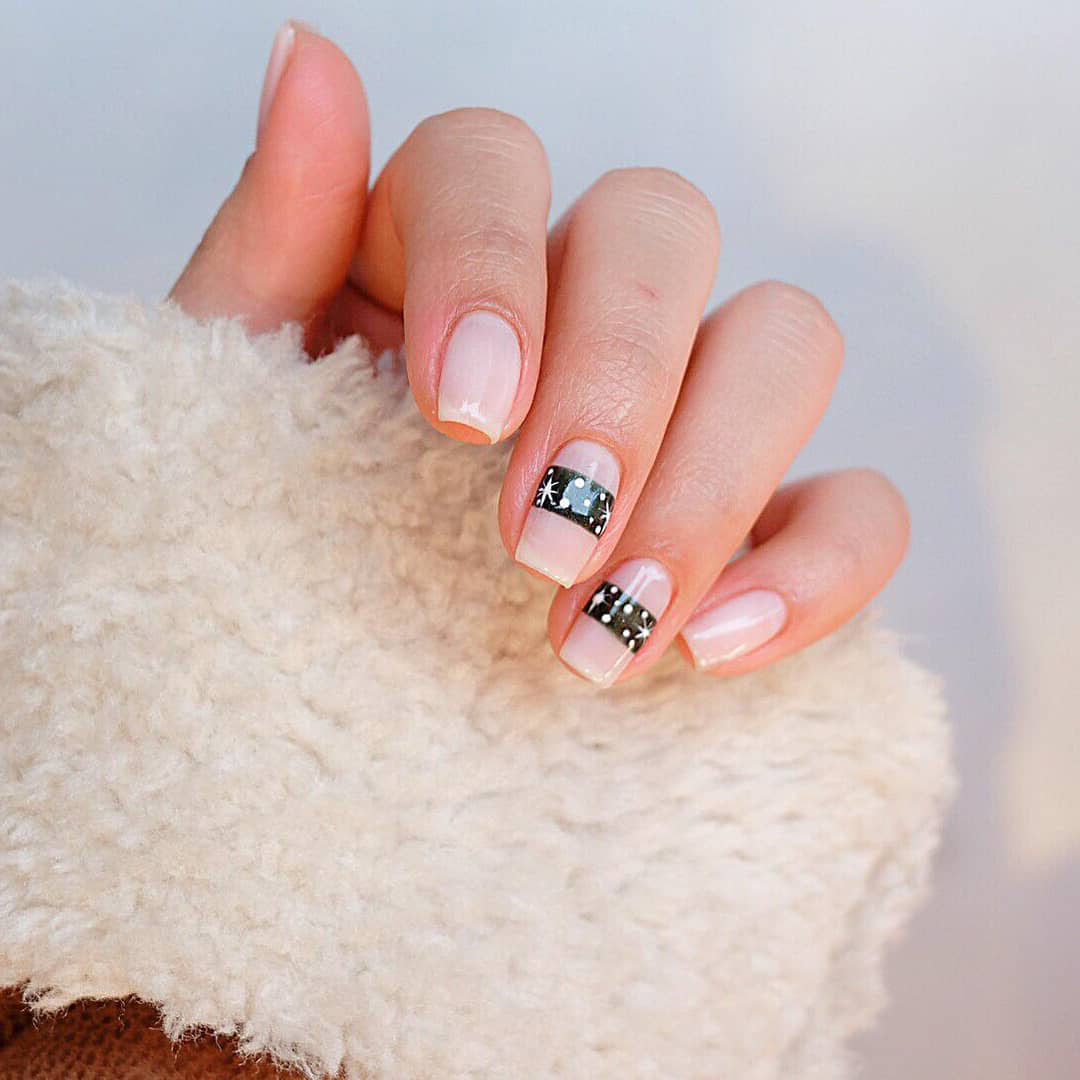 13. Dark and Gloomy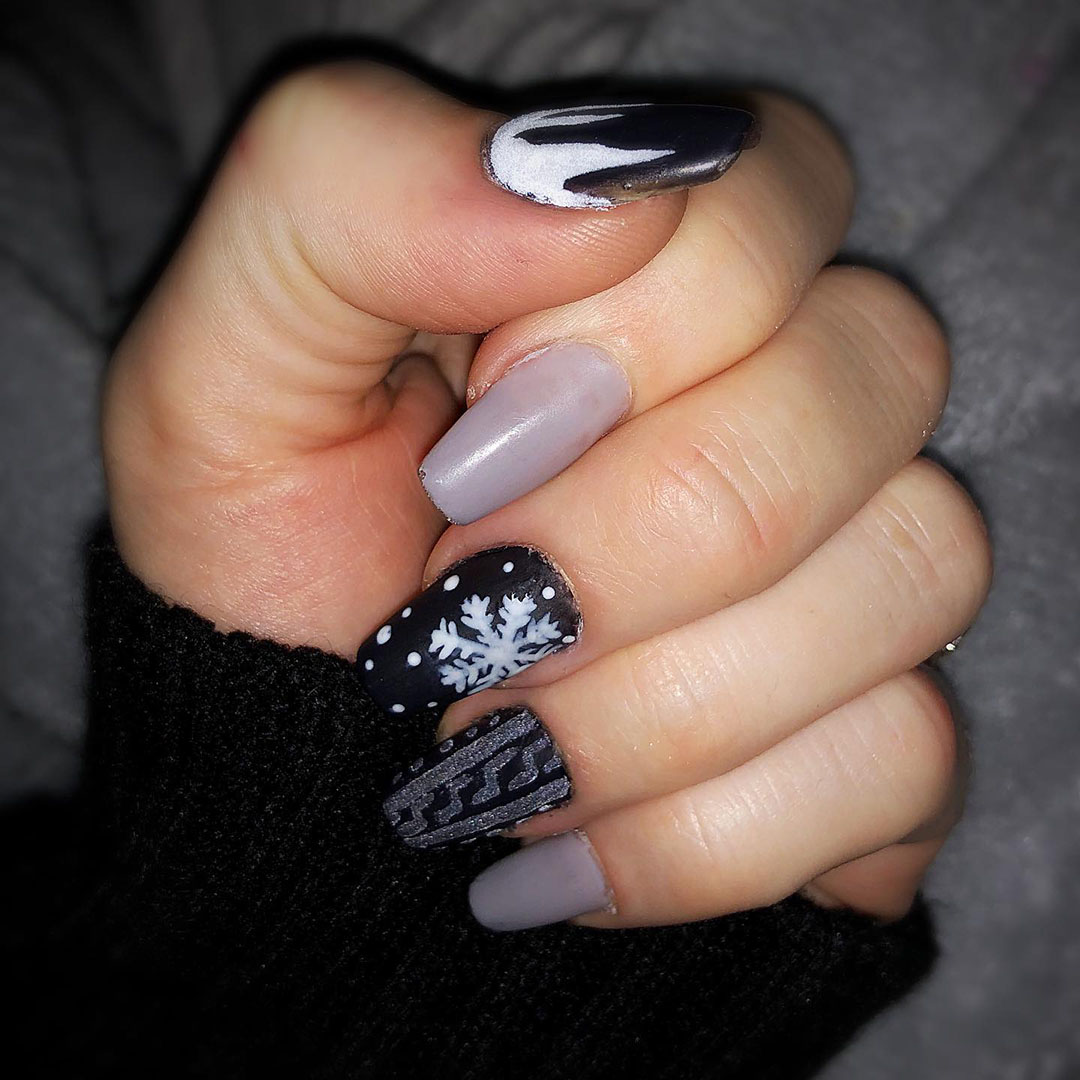 14. Classic White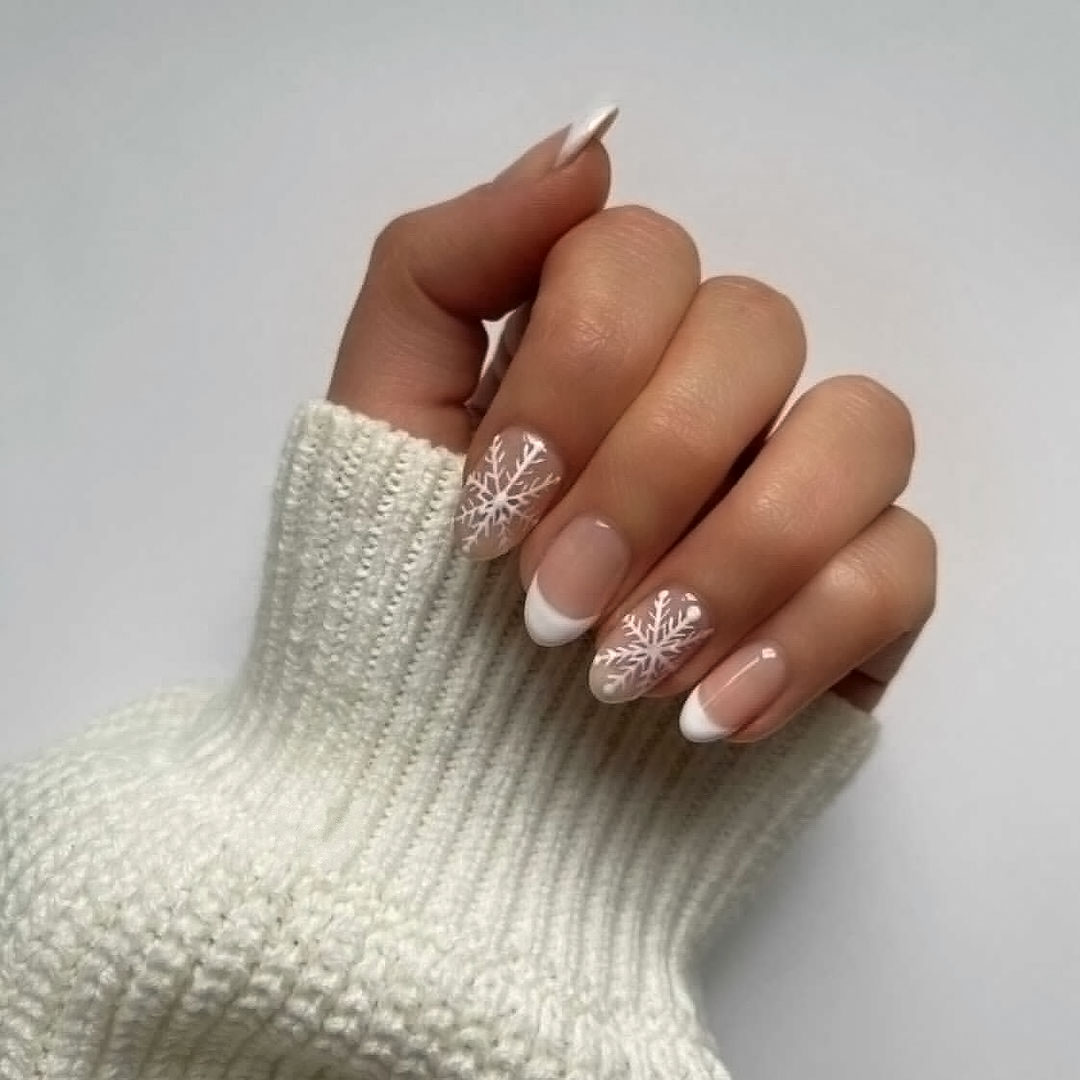 15. Green with Gold Glitters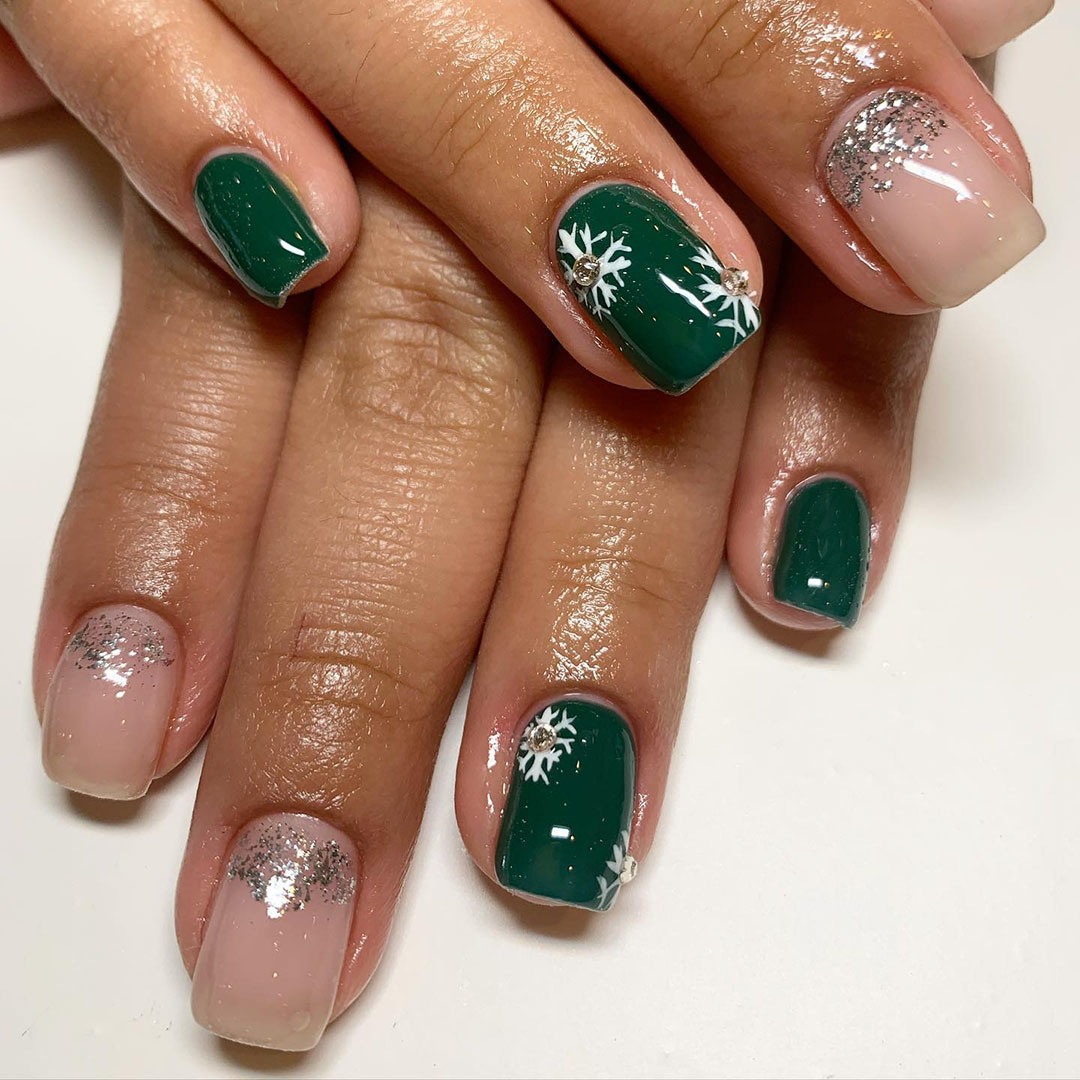 @gelishprofessional on Instagram
16. Subtle Glitters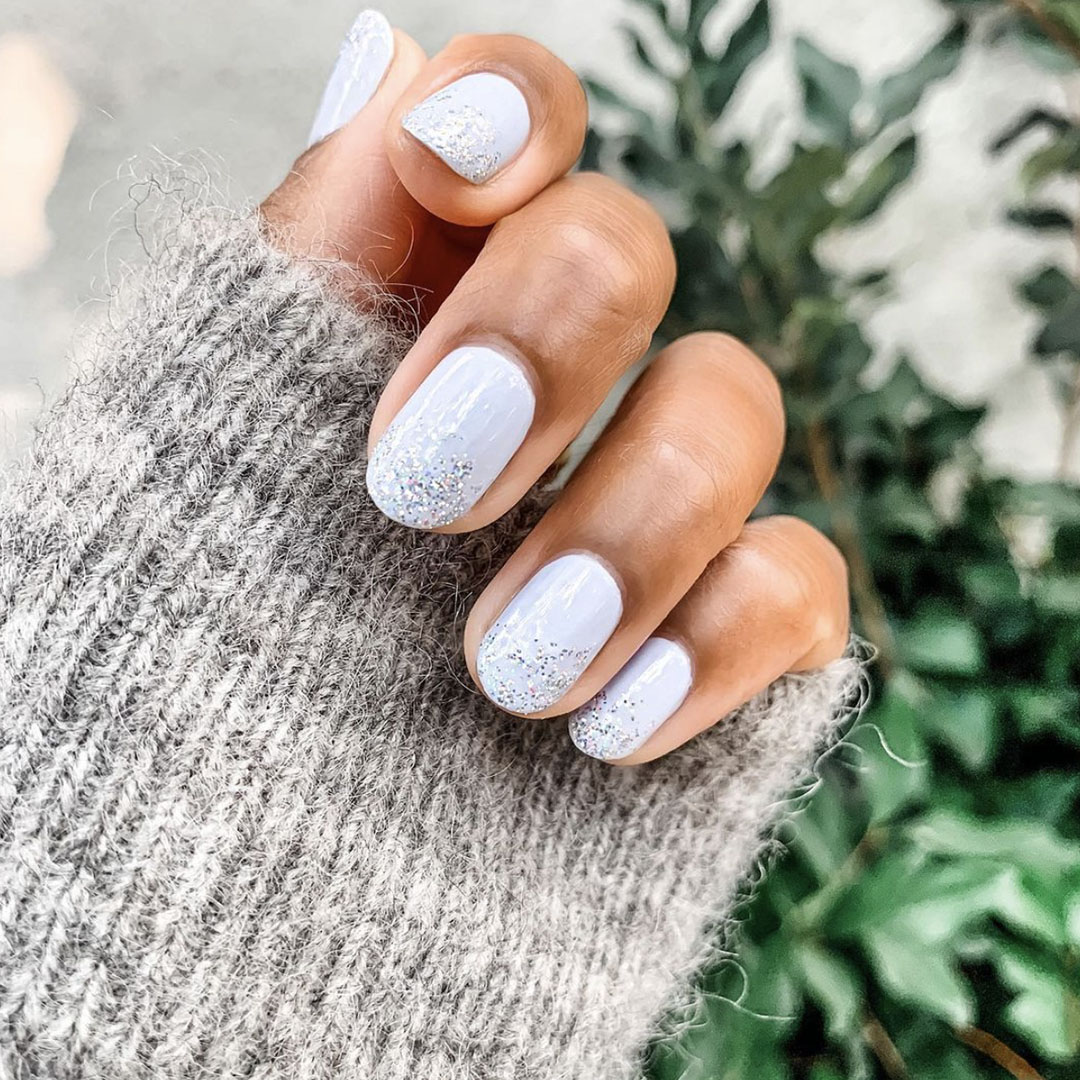 17. Elegant Blue and White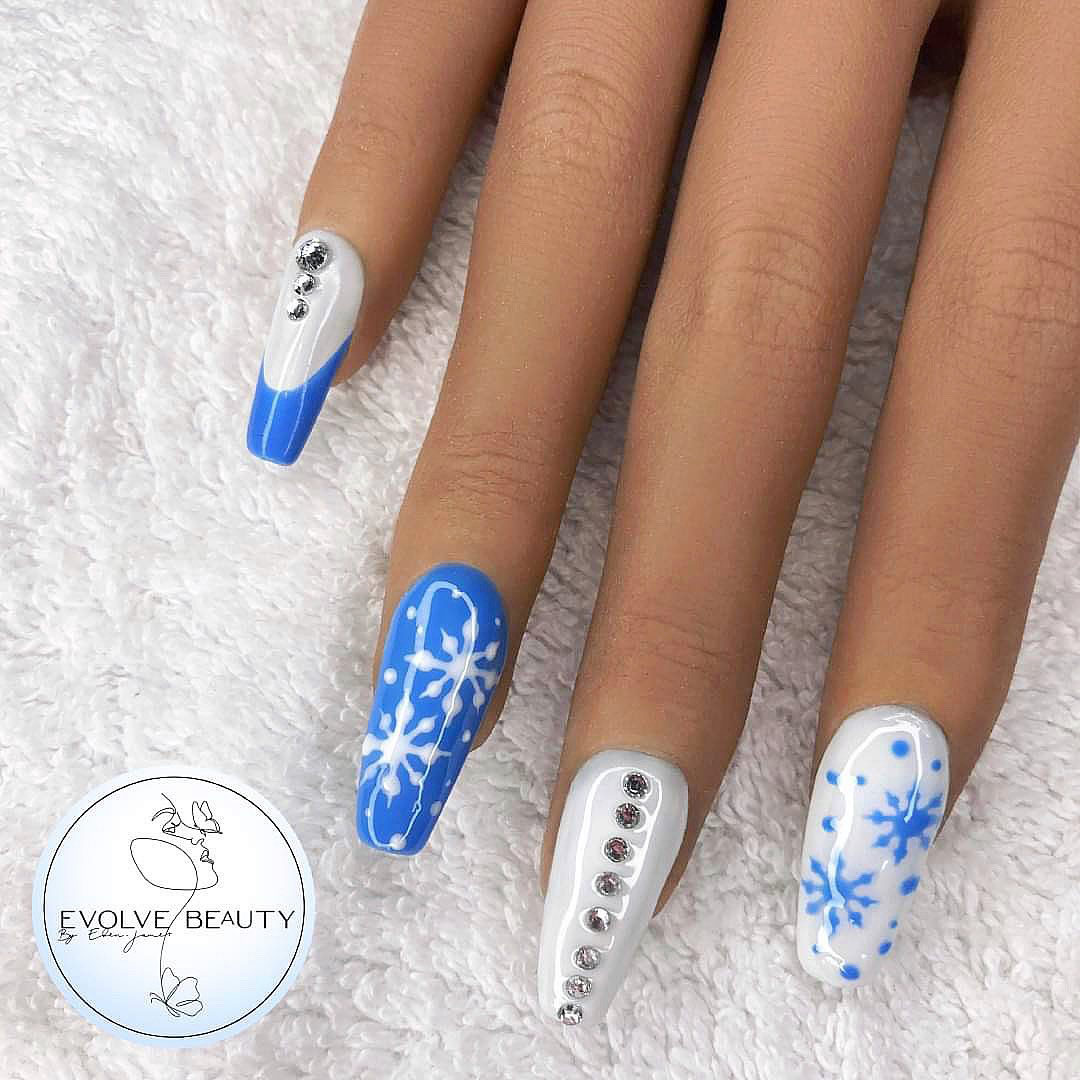 18. Golden Glitters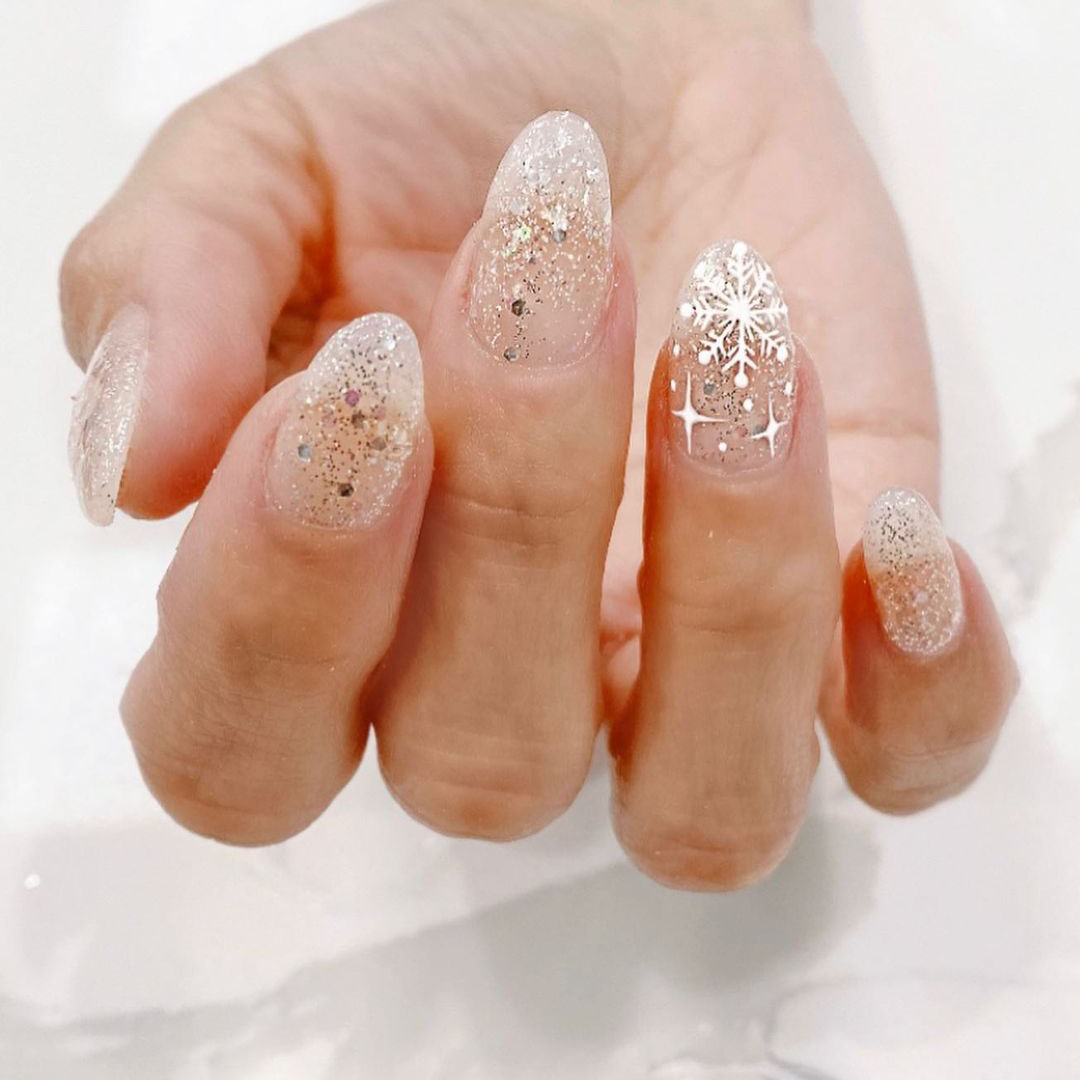 19. Dots and Swirls and Gold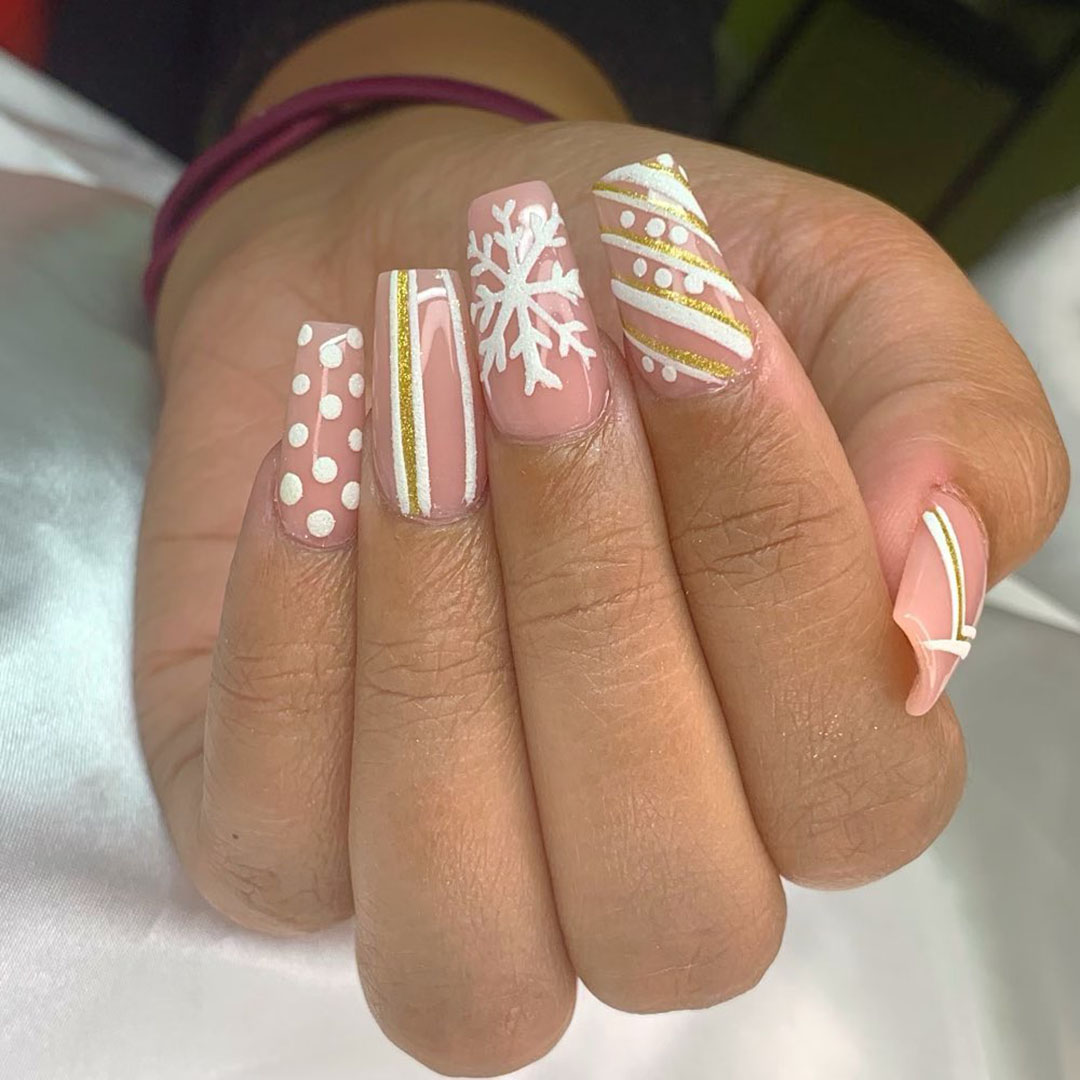 @liquidglamnailsupply on Instagram
20. Smooth Pink Cover
21. Red Festive Vibes
---
If you enjoyed looking at these beautiful designs, don't forget to support the amazing nail techs behind the work by following them on Instagram. And if you're in the mood to see more amazing nail art, try out our Find Your Style feature to enjoy tailored nail art ideas.