5 Spooky Nail Art Ideas For Your Halloween 2021
Boo, Halloween is here 👻
Nail Trends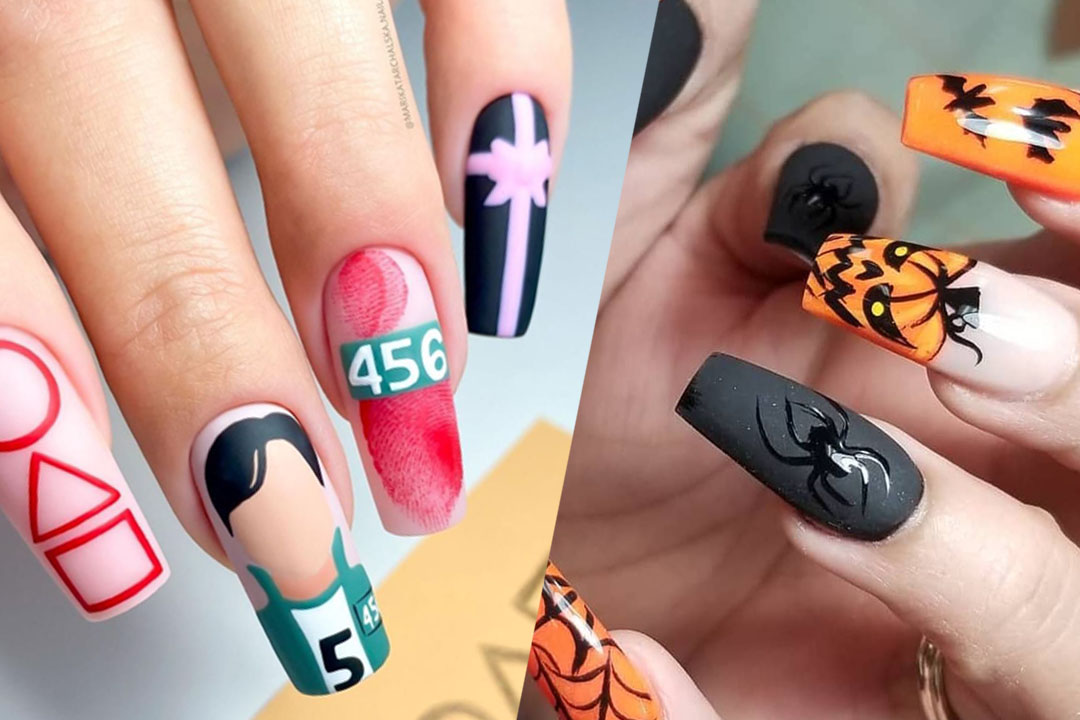 ---
October. It's the perfect season for us nail enthusiasts. Not only have the leaves begun to change color, opening our hearts up to a variety of lovely orange colors to be painted on our fingertips, but we are also about to enjoy a wonderful celebration of spookiness.
It's Spooky Season. It's time for you to get your cutest and scariest Halloween nails on. And whether you've already got your game plan or are scrambling last minute for inspiration, we've got you covered with our five favorite spooky nail ideas for this year's Halloween.
Welcome to Squid Game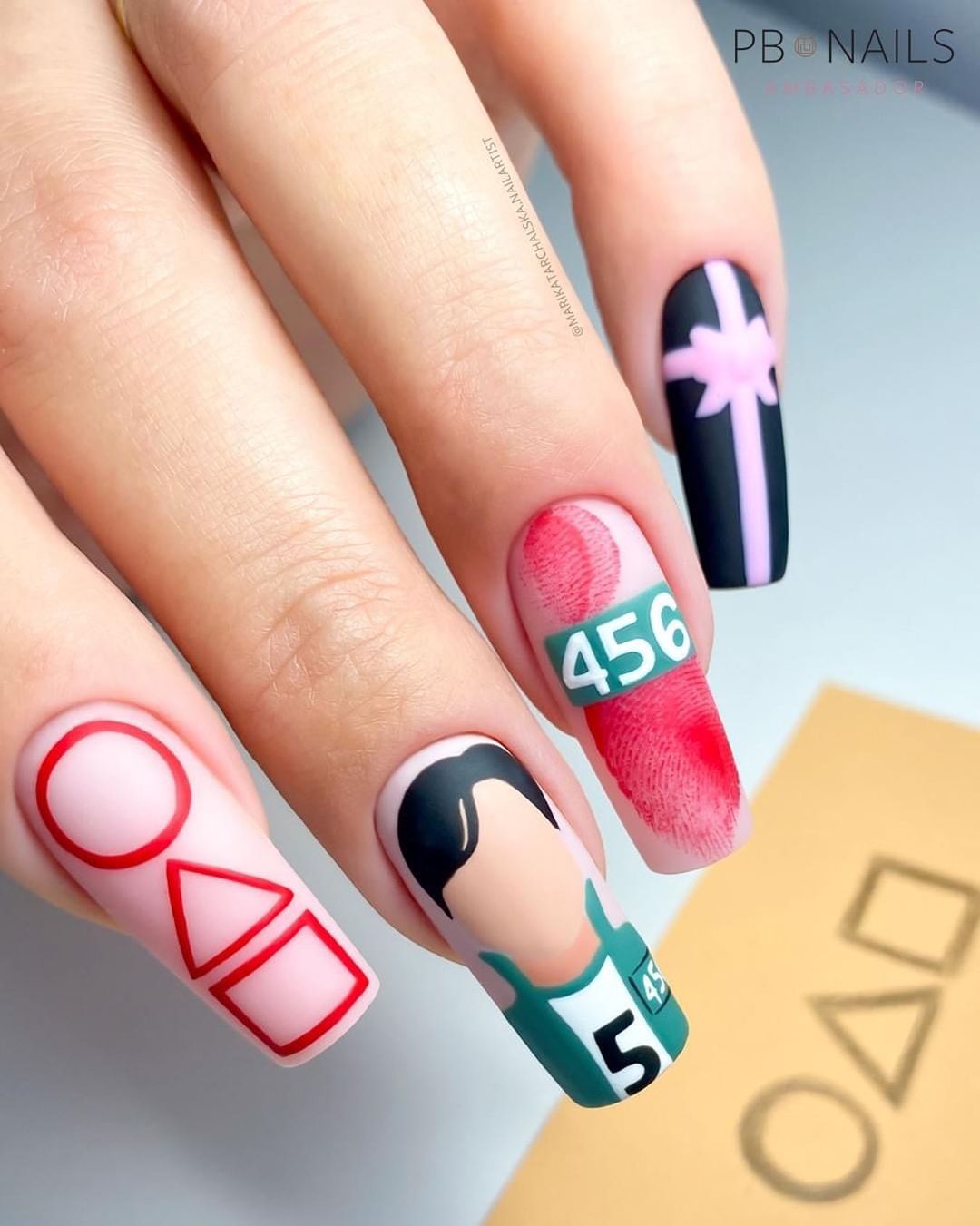 By now, you're probably used to seeing the Netflix hit-show Squid Game just about everywhere on the Internet. It's a no-brainer that the thrilling, incredible details and symbols from the show will make for the perfect nail art for this year's Halloween. Trust us, you'll outshine all your friends dressing up in pink jumpsuits once you show up to the party with these nails.
Nail in the Coffin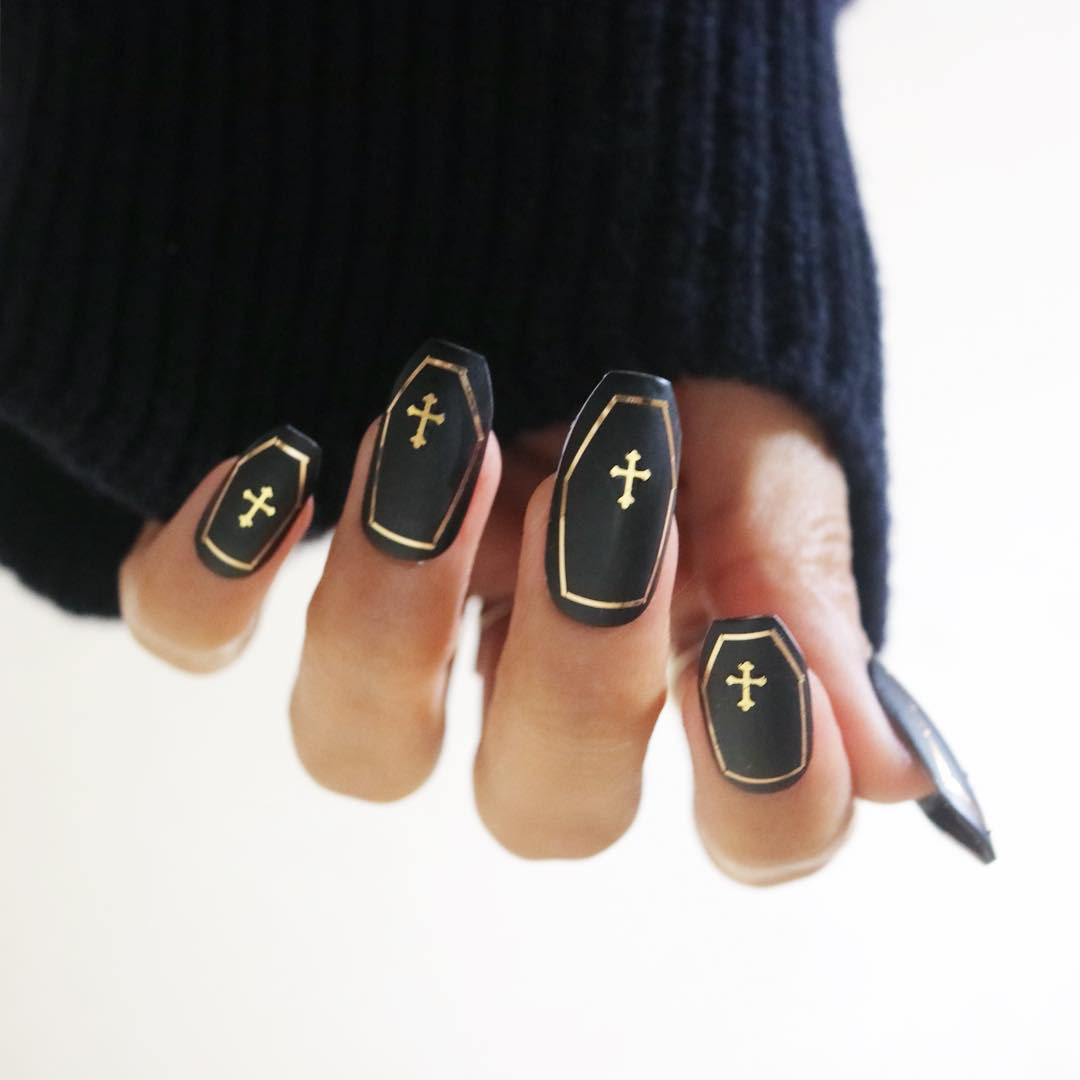 Up for something more delicate and fancy? Our favorite design to suit your classy taste is this stunning black and gold nail in the coffin. Not only will these nails pop with whatever costume idea you've got planned, you can also use them as a witty, punny conversation starter at any gathering you show up to.
Evil Smiling Pumpkins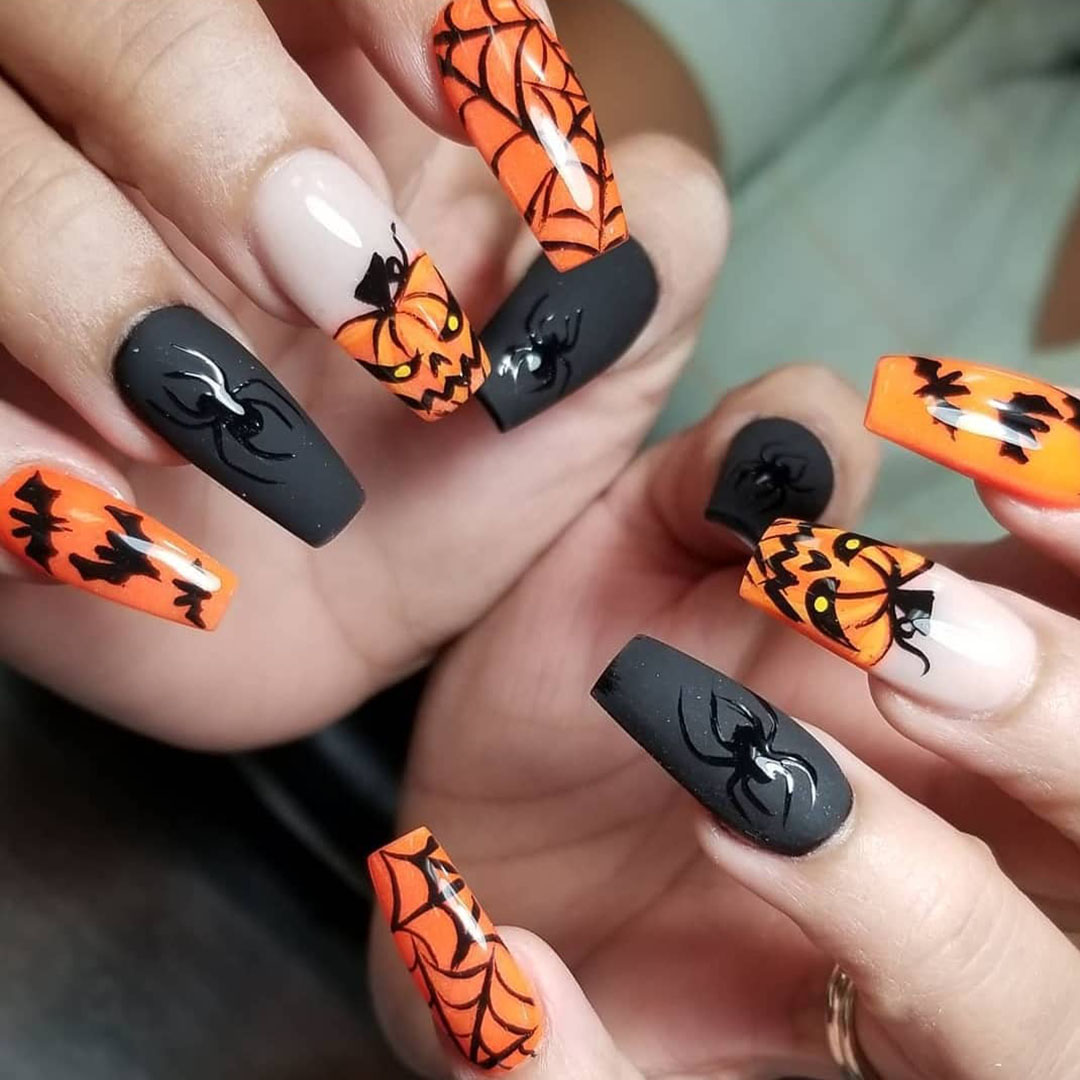 @fingerbangportland on Instagram
This one is for those who are feeling more playful this spooky season. Nothing can beat the classic pumpkin and spiderweb design. These colors give you the perfect balance between cute and spooky, and you truly cannot go wrong styling yourself with this classic Halloween design this year either.
Black Pink Webs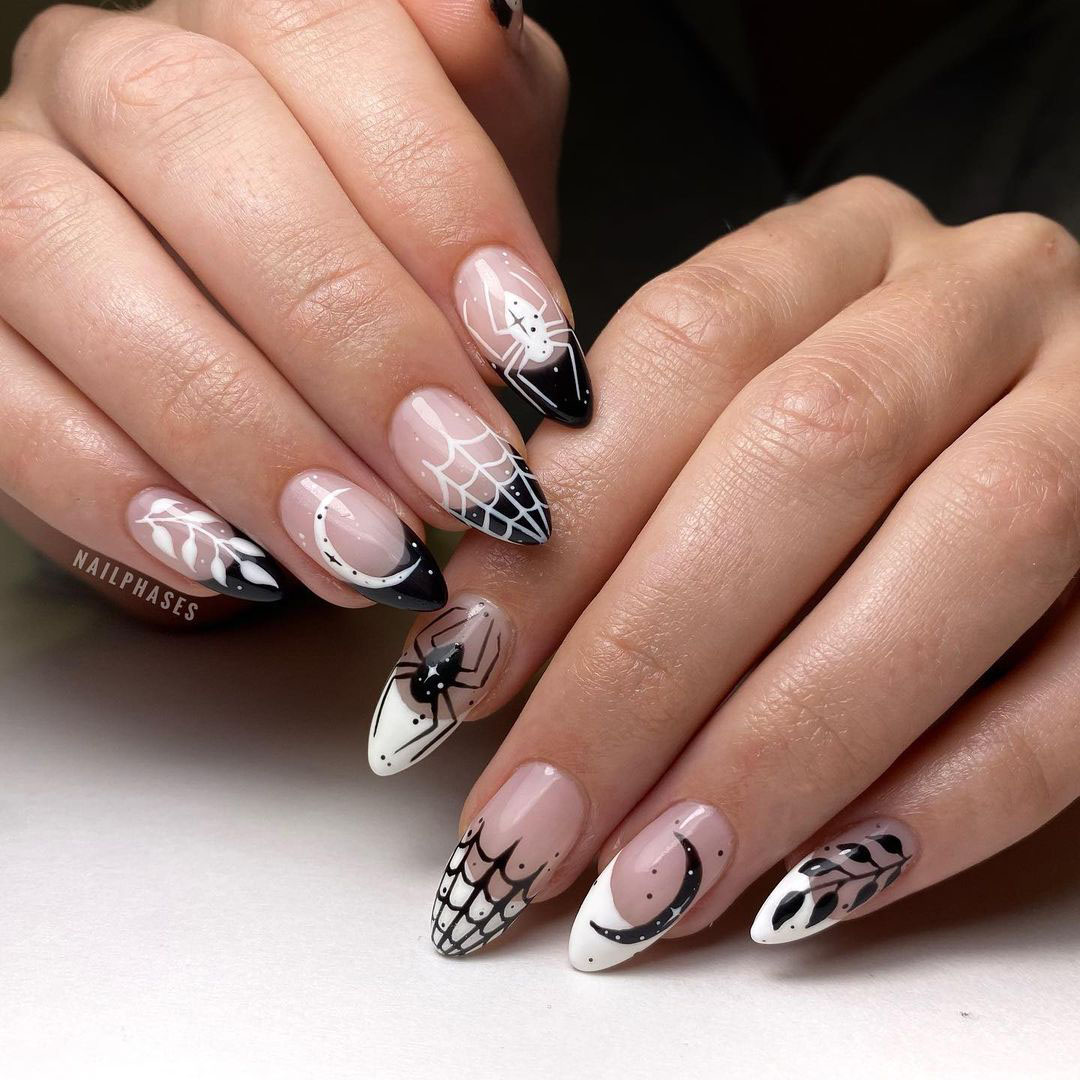 Black, pink, and white just go together so well to create the spot-on mischievous, witchy look on your nails. Another timeless design, these nails are sure to inspire your friends, family, and colleagues. Alternating between black-on-pink and white-on-pink by each hand gives this design the extra attention to detail we can all appreciate and love.
Glowing Jack-O'-Lanterns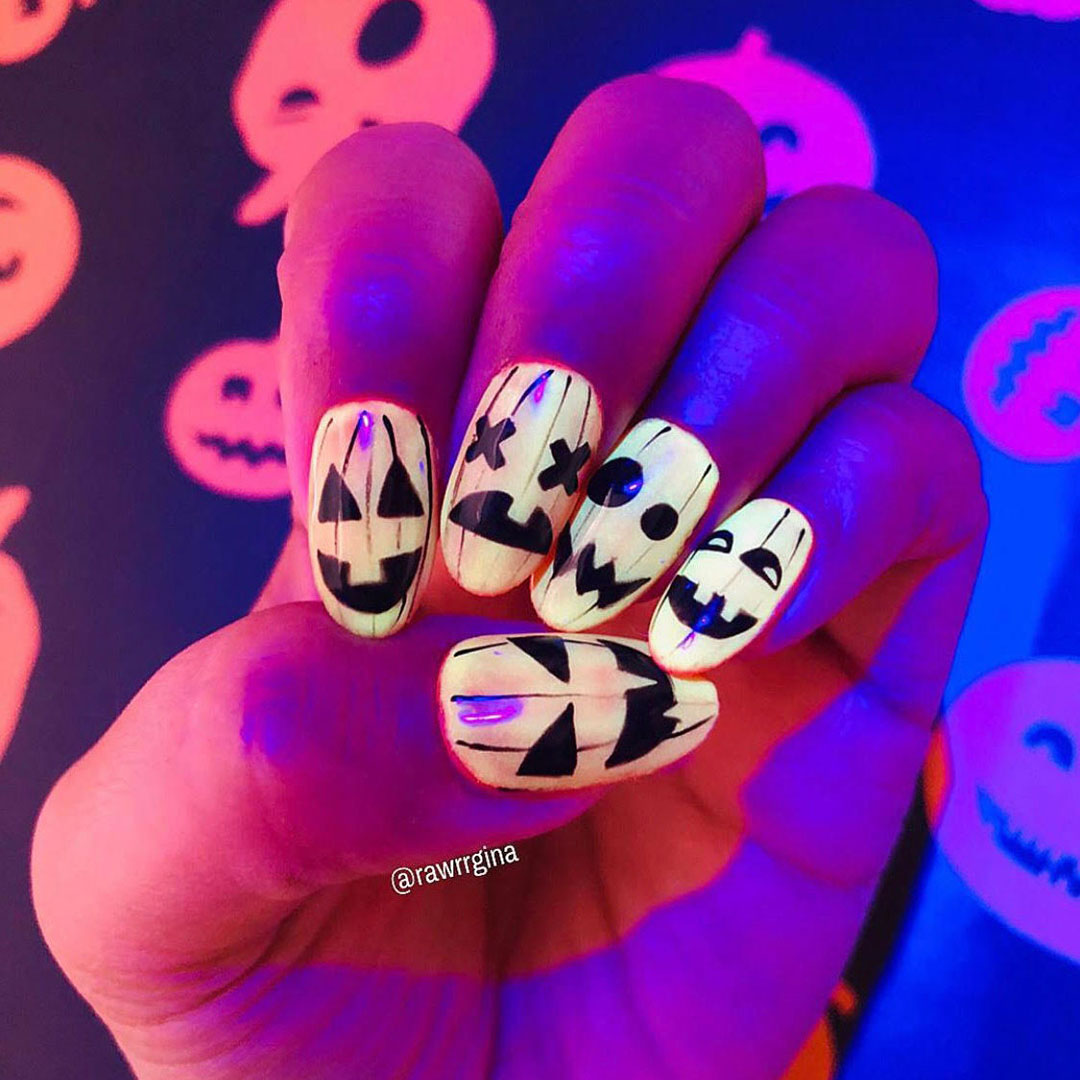 In the dark, these carved pumpkin faces glow and laugh at you. Sounds creepy, but this design looks absolutely stunning and undeniably more cute than scary. You can get really creative with this look–mix up the faces of the jack-o'-lanterns a bit, and try out different colors. All in all, these cute little pumpkin faces on your nails will make you look and feel your best this Halloween season.
---
We hope you were able to find a design that inspired you, or maybe even one that you simply fell in love with and can't wait to try. Either way, if you enjoyed looking at these beautiful designs, don't forget to support the amazing nail techs behind the work by following them on Instagram. And if you're in the mood to see more amazing nail art, try out our Find Your Style feature to enjoy tailored nail art ideas.